Blue Square and the Mystery Cave
Comments
Log in with itch.io to leave a comment.
YO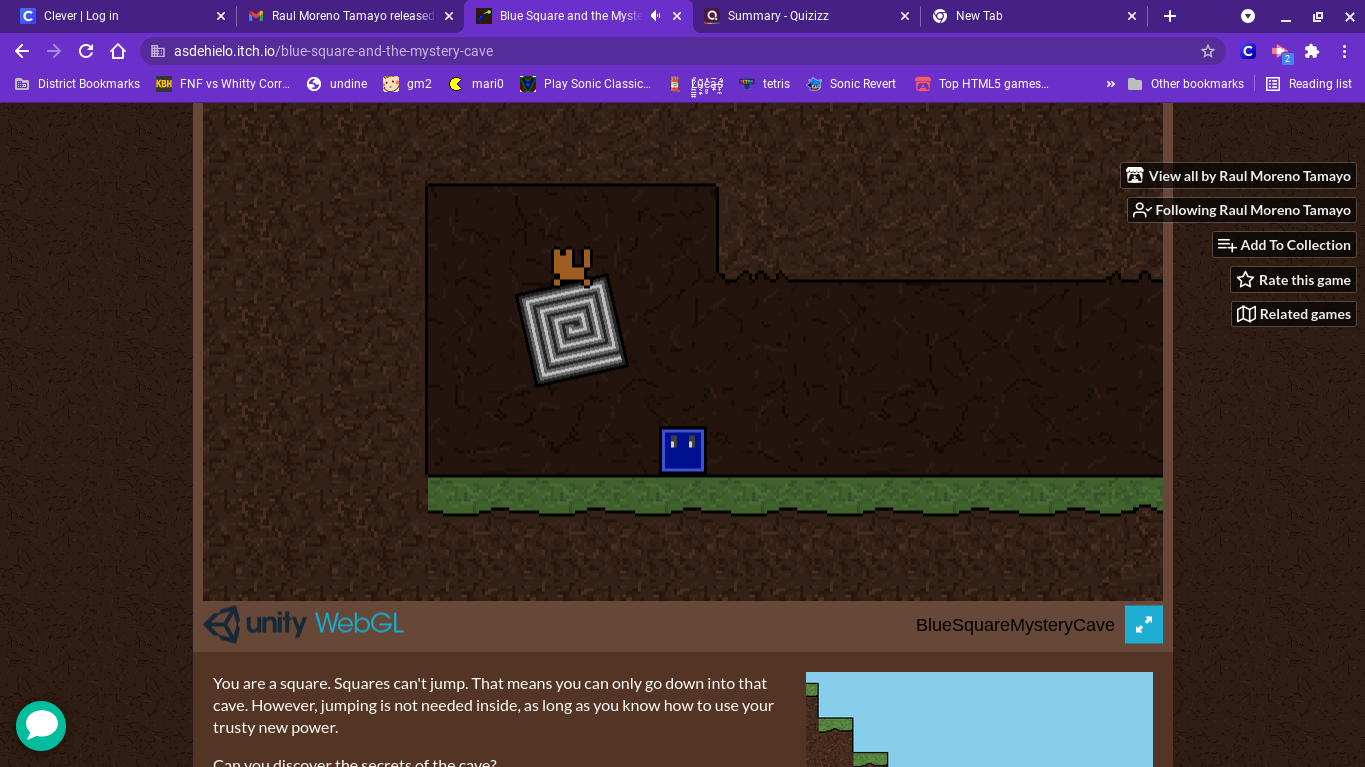 has anyone else found an oversight in the game where you can basically jump
Not an oversight ;)
There's another secret you can find
is it the sign over at start? to the right I mean
Nope, but the sign points towards something... ;)
Simple game, but incredible! Keep it up!
Blue Square and the Mystery Cave (Gameplay Walkthrought)
Time for another speedrun.com submission
Finally put in that submission
Great mechanic and great story: Awesome job! Loved it.
Yep, sometimes a little sadness is good :)
Wow great job and the controls were very easy,thanks for a game like this.I wanted a game like this.